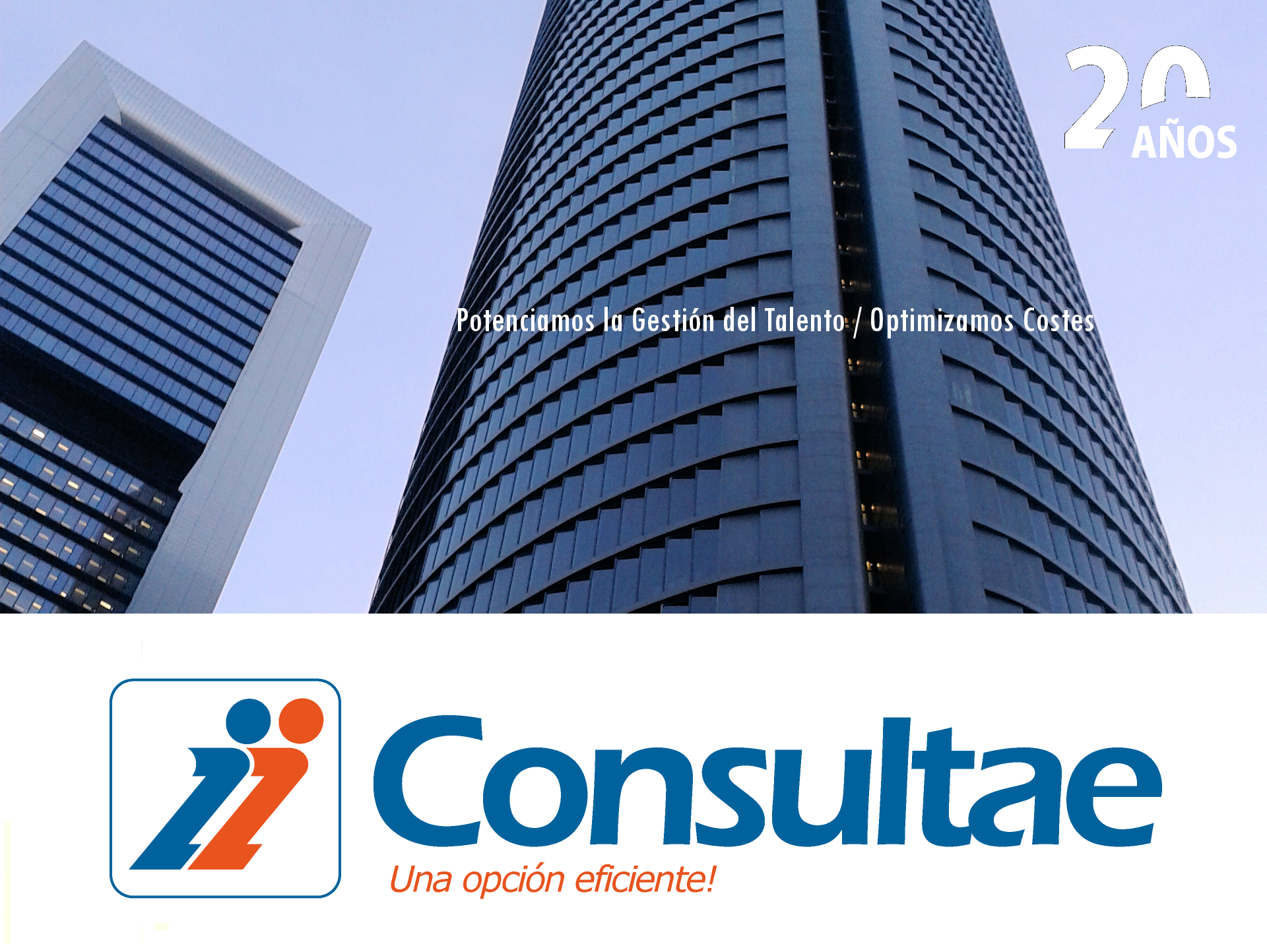 Consultae is a provider of Business Process Outsourcing services focusing on the HR based segment of people development. The integrated solution approach provides enhanced value to the customers through process standardization, simplification and process optimization. Services are provided from centers in Spain.
We are a Spanish group with 20 years of experience in the field of  HRM. We provide Human Resources Software and much more. Our human resources-related products and services allow small and medium-sized businesses to compete with those offered by multinational companies. Contact us at +34 91.510.23.26 or info@consultae.es.
Specialties: Development Human Resource, HR Consulting, HR Strategy and Outsourcing.